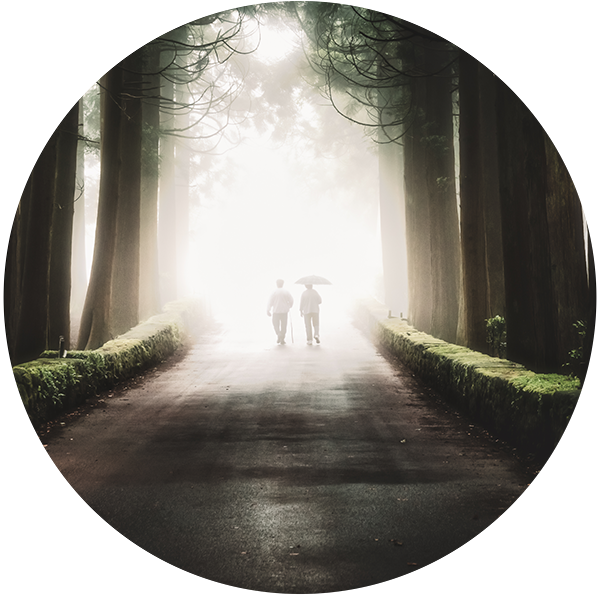 Probate: Do I need a solicitor?
Not everyone understands what probate is and whether there's a need to appoint a solicitor for support throughout the process. The probate process has several different steps, some of which you might think would be made easier with the help of a legal expert.
Probate is a short-hand term for the administration of the estate of a person who has died. The estate is everything the person owned, from their ordinary belongings to any property, as well as bank accounts and other investments. The person dealing with the estate – referred to as the Representative – obtains a Grant of Probate if there was a valid will, and a Grant of Letters of Administration if there was no will. In this case, there are Rules of Intestacy that must be followed which dictate how the estate is divided. 
The first step in the probate process is to identify whether the deceased person wrote a will and if so, to locate it. If there is a will, then responsibility must be taken by the person(s) referred to as Executors to ensure its contents are delivered. In the absence of a will, it is usually the nearest living relative who will be appointed as their Representative who administers the estate.
Probate is only required if the estate is over a certain value. When you notify banks and building societies that the person has died, they will inform you if they will require probate before releasing funds to you. Usually, probate will be required if the person who died owned a property, but this will depend on how the property was owned.
To obtain a Grant of Probate or Letters of Administration (in England and Wales), you will need to gather full information about the estate – or as accurate as you can be – and complete the necessary forms – PA1P (when there is a Will) or PA1A (when there is no Will).. If the estate is large enough that inheritance tax will be payable (for estates valued at more than £325,000), this must be done within a set period of time. In most cases, you must pay Inheritance Tax within six months of the end of the month in which the deceased died. After this period, interest and penalties will be charged on the amount outstanding.​
Once the Grant has been obtained, assets can be gathered from banks and building societies. All debts must be paid before any beneficiaries named in the will can receive their gifts.
Where there are potentially lots of creditors, Statutory Notices should be placed to protect the Administrators of an estate from any claimants that otherwise may have been overlooked. Although Statutory Notices are not a legal requirement, by placing them, the Executor or Administrator will be protected from any personal liability if a creditor comes forward and makes a future claim after an estate has been distributed.
It is possible to carry out probate yourself. If the estate is fairly small, with most of the funds consolidated already by someone who held Power of Attorney for the person who died, and there is no property held in the name of the deceased, this may be something you wish to consider. However, even with a small and simple estate, many people find the amount of time required and the necessary form filling somewhat daunting. Probate will usually take several months to complete, while larger and more complex estates can take up to or more than a year before everything is completed. Using a solicitor to do this work on your behalf can seem a huge relief.
Here at the National Bereavement Service, we can recommend reputable solicitors who are not only competitively priced but who are compassionate, professional and happy to act on your behalf during your bereavement. Our legal partners maintain high standards, delivered with great sensitivity. In addition, they have transparent fee structures so that you know how much the process will cost from the outset. They'll explain whether they plan to charge a flat fee based on the value of the estate and the amount of work required, or whether the fees will be more unpredictable due to the complexity of the case.
Solicitor fees and price transparency
Although changes have been made to regulations regarding solicitors' fees, it can still be hard to find a price online. However, there is a requirement for solicitors to provide a formal quotation for the work they will undertake.
Some solicitors will charge an hourly fee and a small percentage (between 1%-2%) of the gross value of the estate they are dealing with, and will estimate how many hours they believe it will take to conclude the process. This can be costly, so it is important you receive transparency on the expected fees.
Here are some example fees that you should expect to be charged for the work involved in dealing with probate.
If you would like to discuss these in more detail, please call us.
| | Fee | VAT | Total |
| --- | --- | --- | --- |
| GRANT EXTRACTION Standard | | | |
| GRANT EXTRACTION Plus Property Transfer | | | |
| FULL ADMIN - Estate Value up to £100K | | | |
| FULL ADMIN - Estate Value £200K | | | |
| FULL ADMIN - Estate Value £300K | | | |
| FULL ADMIN - Estate Value £400K | | | |
| FULL ADMIN - Estate Value - £500K | | | |
| FULL ADMIN - Estate Value - 600K | | | |
It's important that you understand the solicitor's invoices, so you don't get an unpleasant surprise when it comes to fees.
In general, solicitors present their fees exclusive of VAT. This means you will need to pay VAT at the current rate (20%) on top of the fee listed.
Solicitors often talk about disbursements. These are fees they must make to third parties to complete the work on your behalf. They should always tell you what the disbursements are for and should only charge you the exact figure they have paid to the third party.
In the case of applying for a Grant of Representation, for example, there will be a disbursement fee of £155 to pay, plus £1.50 per copy of the grant.
There may be additional disbursements, such as fees for transferring or selling shares, conveyancing fees and other costs associated with administering the estate. These should always be detailed in the quotation given to you when you instruct a solicitor.